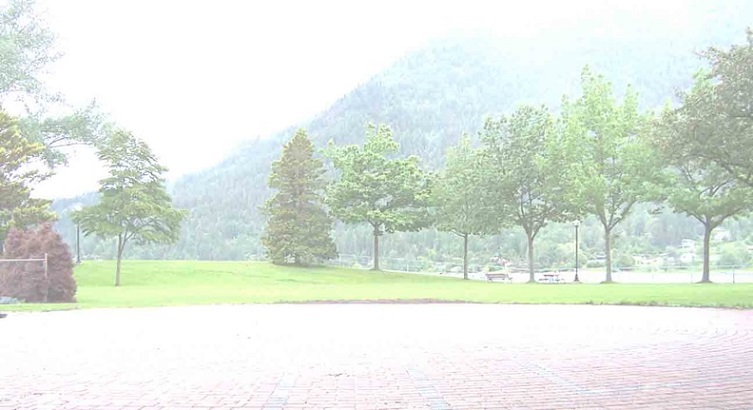 We hold quarterly "Intentional Walks" on each
solstice & equinox. We also celebrate
World Labyrinth Day
CURRENT COMMUNITY WALK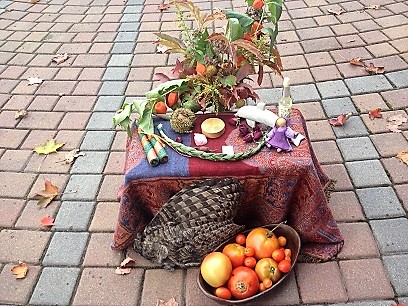 Dear Friends,
Due to current Covid restrictions, we feel it necessary to cancel a public Autumn Equinox Labyrinth Walk at the Lakeside Labyrinth in Nelson's Lakeside Rotary Park.
This would have been held on the date of the Autumn Equinox, September 22nd, to celebrate the seasonal change, and acknowledge the gifts and lessons that the summer season has given us.
It is also a time to set our intentions for what we would like to welcome and receive during the coming autumn months.
The autumn is a time of harvest, of preserving and planning for the next seven generations. A time to acknowledge the turning of the season and begin to turn inward to study the deeper wisdoms that reside within each of us. It is the time of bear, a time to enter the cave, the time of sunset, and the direction of the west.
We would like to welcome each of you to imagine walking a labyrinth on the Autumn Equinox, giving thanks for all the bounty you have received this summer and consider your intentions moving forward, with awareness and consciousness.
These are challenging times, but we can rise to meet them with integrity and tolerance and a caring open heart.
The Lakeside Labyrinth is available to walk at any time. There doesn't need to be a scheduled public walk for you to enjoy the peaceful, grounding energy of the labyrinth. During the summer it has been blessed with the energies of yoga practitioners, qui gong students, and lots and lots of children. Find your way there and take a deep breath. We are so very blessed to have our very own public labyrinth in Lakeside Park. May you feel blessed by it and be at Peace.
In the spiral,
Donna Nett for the
Nelson Community Labyrinth Group