The Lakeside Labyrinth was created in the spring of 2004, in Nelson, British Columbia.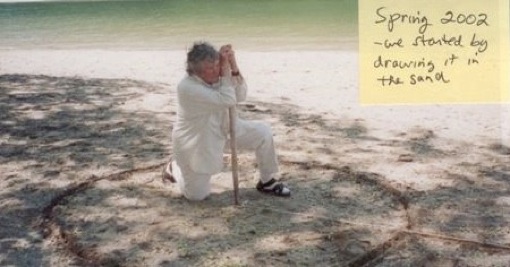 When we began, we just drew a labyrinth in the sand...
click on photo above for more options re: The Beginning
Actually the process started long before.
Our labyrinth manifested through intention and careful planning, fundraising, and finally, precise construction. While still at the planning stage, we looked at a number of labyrinth styles, including the Cretan three, five and seven circuit labyrinths, as well as the Chartres labyrinth. We decided that the Cretan seven circuit labyrinth, with two additional "tweaks" suited our purposes best. Unlike most other Cretan labyrinths, ours has a boxed area toward the centre, and an apron before the entrance.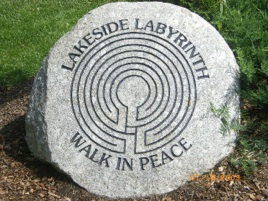 We researched the styles carefully, along with the history and purposes of labyrinths. We wanted a labyrinth that would be large enough to accommodate wheelchairs and walkers, which meant we needed a space that was at least 50 feet across. With full colour photos and carefully summarized information packages, we approached the City of Nelson, speaking to city council, media and the public at large. Eventually, we were allowed to have a beautiful site at the city's Lakeside Rotary Park.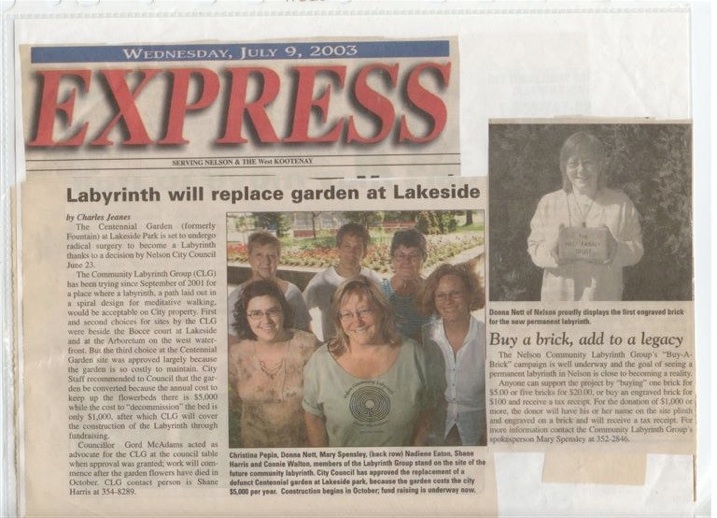 Once we had our site, we actively began fund raising.
We raised money through hosting temporary labyrinths and information sessions at Nelson Streetfest, Canada Day, various holiday events, craft fairs, street markets, any public places that allowed kiosks and tables with merchandise for sale. At first, we just sold our labyrinth t-shirts, cards and finger labyrinths, and asked for donations.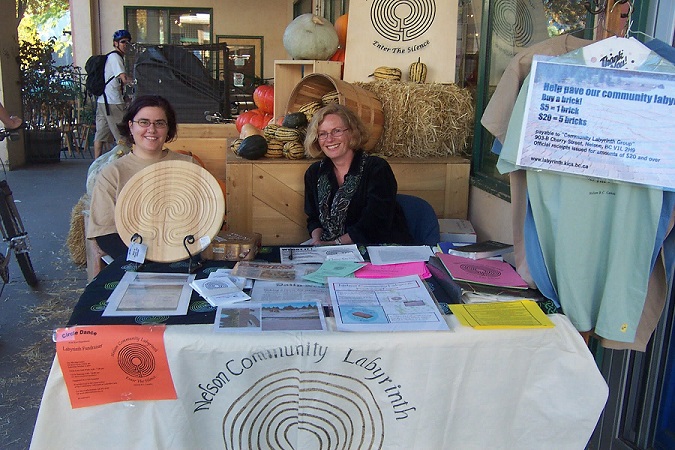 Then we moved on to also selling "virtual" bricks for five to twenty dollars. One enterprising member of our group took information packages to local businesses, and so many business people asked if they could have their names engraved on bricks that we eventually made a deal with a local engraver, and offered engraved bricks for $100 each. Not only did businesses come forward, but many individuals were excited to see their names, or the names of their loved ones, on the labyrinth bricks.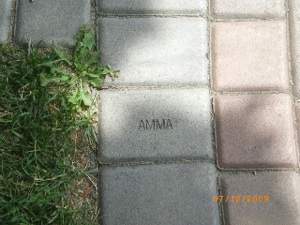 click on photo above for more options re: Donors
We also offered to engrave the names of major donors on our plinth, which is a large engraved stone, which was erected at the labyrinth site in the spring of 2005.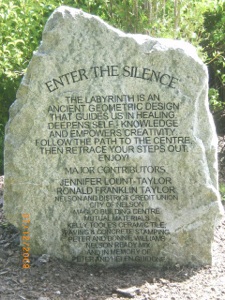 Our major donors included individuals as well as companies that supplied the materials and construction of the labyrinth.
We originally believed that our volunteers could build the labyrinth itself, but quickly discovered this was a job best left to professionals. We interviewed several brick layers, and contacted other groups that had built similar labyrinths with cobblestone pavers used for circular designs. We were lucky to get an excellent brick layer.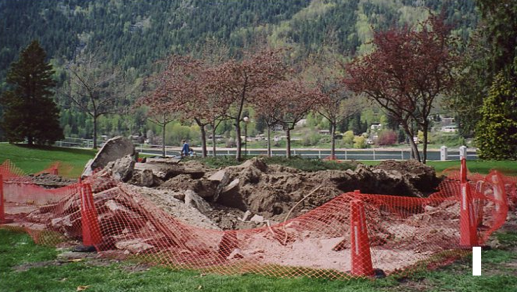 click on photo above for more options re: Construction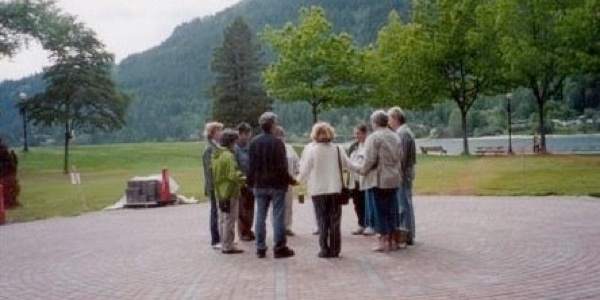 Blessing the new bricks 2004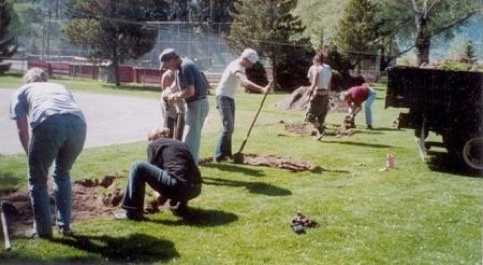 click on photo above for more options re: Creating the Gardens